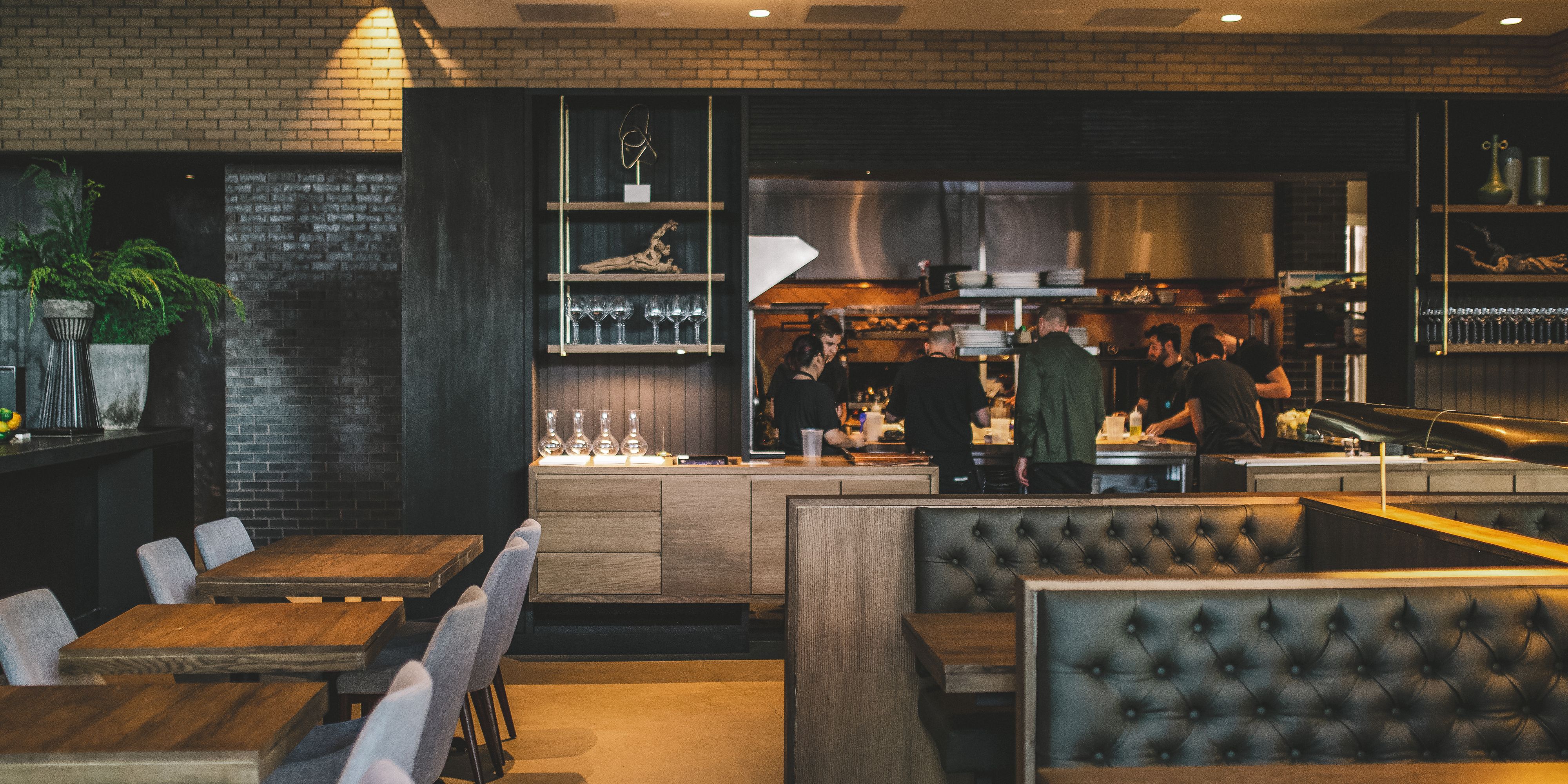 Goddess of the hearth
Our dishes find inspiration from a custom 20-ft hearth that anchors the kitchen and dining room. The menu allows an opportunity to explore and showcase techniques that highlight the role of fire in food. We offer a la carte selections, as well as a curated multi-course tasting menu to fully immerse yourself in the Hestia experience.
In addition to our food menu Hestia boasts a robust wine program with over 400 selections, and a curated wine pairing for the tasting menu.
CHEF'S TASTING MENU 195 | WINE PAIRINGS 150

seasonal selections - thirteen courses - full table participation required

smoked crab tart | salsa matcha, charred cucumber, radish | 8

brown butter cracker & caviar | burnt bay crème fraîche, chive, kaluga caviar | 12

oysters | hatch chili, apple, cantaloupe amba | 24

SMALL PLATES

crudo | kampachi, jasmine tea, cucumber, fermented gooseberry | 20

beef tartare | lactic sweet pepper, avocado, chicharron | 22

melon | charentais melon, charred watermelon, shiso | 15

confit potatoes | pork sung, walrocket, preserved lemon | 16

pan de cristal | smoked pear, bread amino, cultured butter | 17

scallop | beef tallow, apple kosho, mushroom gelée | 28

ENTREES

halibut | purple hull peas, smoked brown butter, trout roe | 46

berkshire pork chop | embered eggplant, bok choy, blackened chili honey | 48

red ranger chicken | summer squash, charred pickled spring onion, jus | 38

king trumpet mushroom | embered radish, sorrel, burnt mushroom jus | 34

8oz Texas Wagyu bavette | celery root purée, fermented celery root, miso | 65

12oz Texas Wagyu ribeye | grilled okra, smoked beef lardo l 115

DESSERT

buñuelo | roasted white chocolate mousse, smoked apple butter, almond, burnt thyme ice cream | 14

kakigori | horchata ice cream, salted cream, fermented apple | 20

sourdough ice cream | buckwheat shoyu caramel, sweet tomato & orange jam, fermented tomato powder | 14
chocolate fondant | cocoa sablé, hazelnut croquant, cherry, vanilla milk gel | 15
For an up-to-date wine list or cocktail menu, please contact our team at info@hestiaaustin.com
reservations + hourS
5:30 – 10p Tu, W, Th, Su
5:30 – 11p F, Sa
closed mondays
call 512.333.0737 or
contact + location
valet available fri & sat
parking validation available for adjacent garage
gift cards
donation requests