Hestia is firmly committed to helping protect the health and safety of our guests and employees, and to serving our communities. We are closely monitoring the changing situation, and complying with Public Health guidance. You can view our COVID-19 protocols here.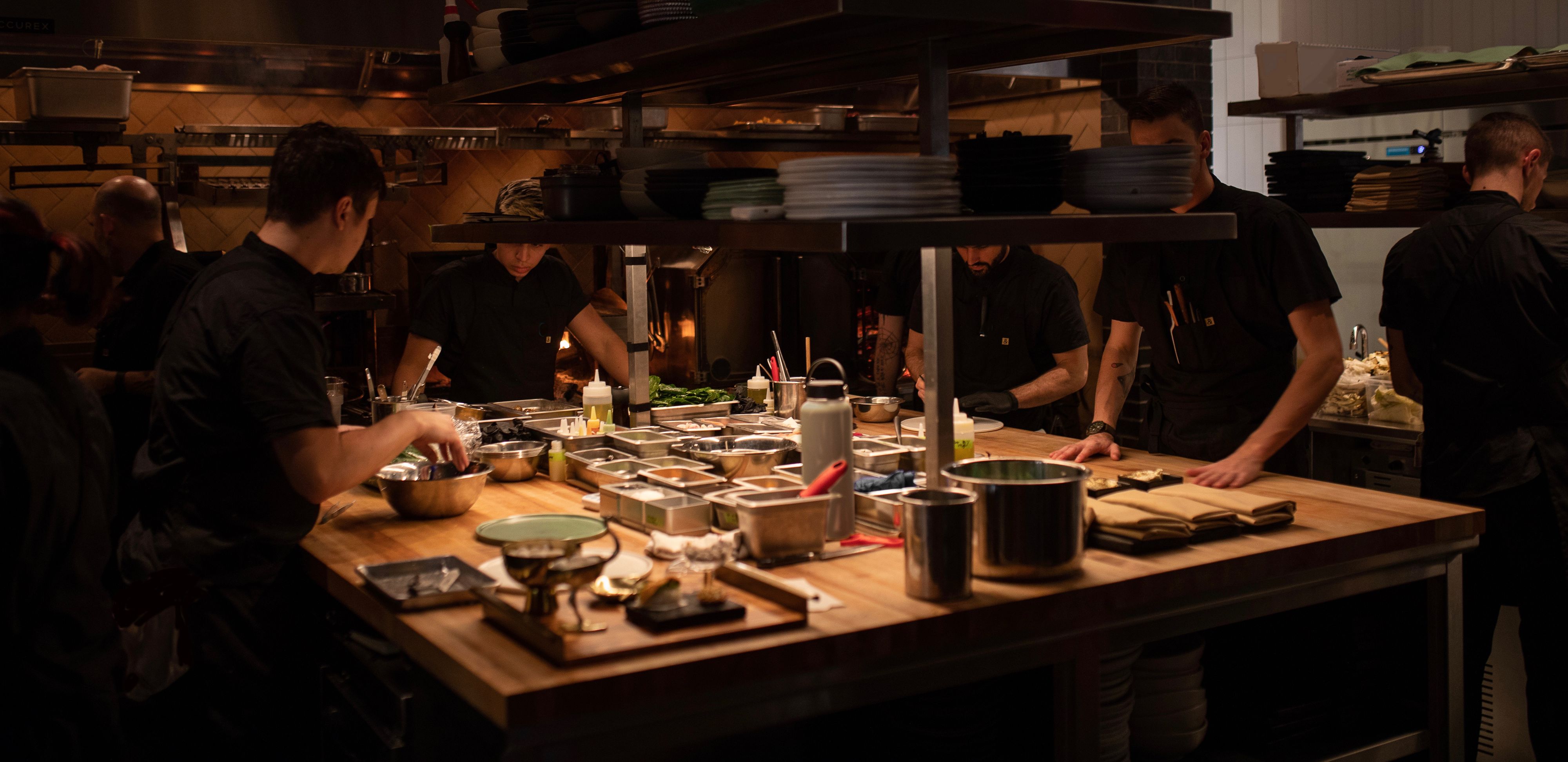 Goddess of the hearth
Our dishes find inspiration from a custom 20-ft hearth which anchors the kitchen and dining room. Snacks, small plates, and large format entrees allow an opportunity to explore and showcase techniques that highlight the role of fire in food. Hestia's chefs, in order to provide a deeper look into our food philosophy and how we create, play an integral role in service and directly interact with all of our guests.
sample menu
oyster | monks pepper, wood ash, strawberry

sourdough | avocado, smoke, soured cream

nopales | hoja santa, recado negro

beef | wagyu, wild onion pizzelle, mint marigold

crab | sungold tomato, aged butter

skewer | guanciale, cassie flower

scallop | green coriander, aged tallow

halibut | wild purslane, mustang grape

carrot | cider lees, chamomile, alpine cream

steak | dry aged wagyu ny steak, lion's mane, summer truffle

bubble & smoke | buttermilk, mustang grape, strawberry, citrus smoke

s'more | dark chocolate mousse, graham cracker, pine cream, toasted meringue
looking for a la carte?
check out our bar & Basque grill, Kalimotxo!
Reservations
We are now offering a 12-course tasting menu with limited seatings.
Call 512.333.0737 from 5:30pm – 10pm Tuesday-Thursday, Sunday;
5:30-11pm Friday and Saturday, or book online with OpenTable.
Reservations required for parties of 7 or more.
Contact + Location
hours:
tuesday-thursday, sunday 5:30p-10p
friday-saturday 5:30p-11p
closed monday